July 05, 2017, Alicante, Spain |
OFITECO will support the General Directorate of Highways in the control and supervision of the "Completion of the N-332 road works. Benissa diversion". Province of Alicante.
OFITECO offers its highly specialised services in control and supervision of road works, for the "Completion of the Benissa diversion works", in Alicante, with a length of 4,681 m.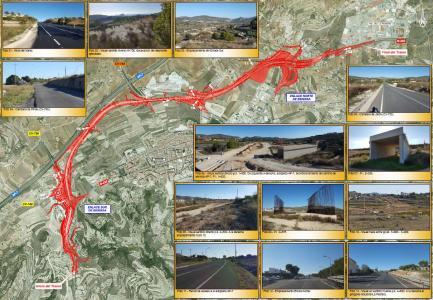 The General Directorate of Highways has entrusted OFITECO with the supervision of the N-332 road completion works in its Benissa diversion.
The main aim of this alternative route in the N-332 road is to prevent long-distance traffic from crossing Benissa's urban centre. Besides, it will improve the connection to other nearby roads with the construction of links to the town at the beginning and end of the section. This way, long and medium-distance traffic is separated from local traffic, improving safety, comfort and speed for N-332 users.
The works to be controlled are a diversion to road N-332 in the urban centre of Benissa. The section begins at K.P. 175.190, surrounds Benissa in the North, between the urban centre and the AP-7 highway, and joins the N-332 again at K.P 179.650. The section is formed by a platform with 2 lanes (3.5 m wide), exterior shoulders (2.50m), and additional lanes for slow vehicles in both directions.

The Works include the construction of two links (South and North), at the beginning and the end of the layout, with a roundabout structure at a different level, making necessary the construction of 4 overpasses, 3 underpasses and 15 walls. The number of affected utilities to be replaced is considerable, including 15 power lines, 14 phone lines, 17 water supply pipes, 5 sanitation pipes and the protection of a gas pipeline.
This award promotes OFITECO and expands its wide expertise in the supervision of the construction of roads, highways and railways.