May 28, 2021, Valladolid, Spain |
The General Directorate of Water selects OFITECO to carry out the operation, conservation and updating of the safety documentation of the dams and reservoirs of state ownership in the areas of operation B and C.
The General Directorate of Water and the Duero Basin Authority renew their trust in OFITECO, formalising the third contract related to the safety of dams since 2014.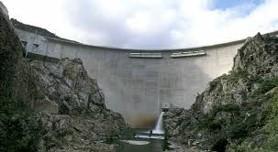 The proper operation of dams and reservoirs is essential to ensure compliance with the objectives for which they were built. In this regard, the General Directorate of Water and the Duero Basin Authority have once again placed their trust in OFITECO as a company specialising in the operation and conservation of dams, to carry out these functions in the following regulation infrastructures: Riaño and Juan Benet dams, Secos weir, Villomar weir, Benamariel weir, Tolibia weir and Curueño diversion, Villanueva de las Peras reservoirs, Fuentes de Carbajal, no. 1 to 4 of the Canal Alto de los Payuelos, and no. 1 to 5 of the Canal del Páramo Bajo.

The scope of the activities to be carried out comprises two distinct fields. Firstly, technical assistance and monitoring and control of the behaviour of the dams and infrastructures involved. Secondly, the review and updating of technical files and health and safety advice. These activities involve the control and review of auscultation parameters and their analysis through the drafting of periodic reports, and technical support and assistance in any related activity.

This contract corroborates OFITECO's experience in the field of dam operation and conservation, and adds to the experience acquired with the rest of the Confederations at national level (Ebro, Tagus, Guadiana, etc.), as well as with various private companies both nationally and internationally.