June 11, 2016, Madrid, Spain |
OFITECO has been selected by CEDEX to maintain its road surface test track (Spain)
This experimental road Surface is unique in Spain due to the diversity and complexity of the equipment installed. The contract includes the preventive and corrective maintenance of weight simulator vehicles, control and instrumentation systems and testing infrastructure and equipment.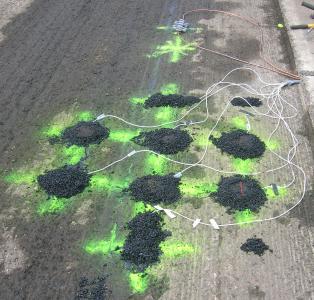 The CEDEX (Centro de Estudios y Experimentación de Obras Públicas) is a civil engineering research agency in Spain belonging to the Ministry of Public Works and Transport. It has renewed its trust in OFITECO to provide the preventive and corrective maintenance of the road surface test track located in Madrid.
This track allows OFITECO to perform accelerated and controlled tests on real scale road surfaces, this is done thanks to the steady flow of vehicles on the different ceramic floorings in order to analyse its charging behaviour and response, as well as the apparition of defects and deterioration.
The infrastructure maintenance in optimal conditions is crucial for the obtained results to refine the calibration of the dimensioning analytical methods, increase the accuracy by evaluating road surfaces and achieve more detailed study of new road materials. The application fields include; the study of materials, traffic, road safety, modelling, heritage and knowledge management.