June 10, 2021, Madrid |
OFITECO monitors possible movements in the stations of line 7B of the Madrid metro
The intervention focuses on the Barrio del Puerto, Coslada Central, La Rambla, San Fernando, Jarama and Henares stations, which were inaugurated to the public in May 2007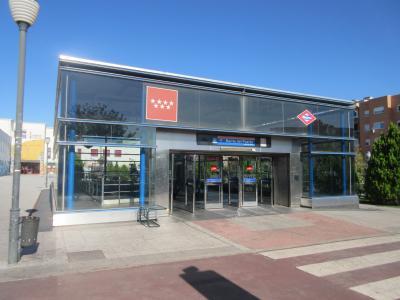 The works included in the scope of this contract are aimed at conducting the auscultation of these stations and the technical interpretation of the results obtained during a follow-up period of 20 months. They are part of the tasks of maintaining these structures in order to guarantee their safety at all times for all users.
Specifically, these works include the following points:
Topographic survey inside the stations
Preparation of an Auscultation Plan:
Previous documentary compilation

Carrying out a proposal for the implementation of instrumentation,

Drafting of the Auscultation Plan
Installation of the instrumentation proposed in the Auscultation Plan
Measurement campaigns in the different stations

Installation and monitoring of auscultation
Visual inspection of the station
Technical interpretation of the data obtained
It should be noted that most of these tasks are carried out at night in order not to interfere with the service of the stations.
OFITECO consolidates its position as a benchmark company in intervention in urban structures. The work in the Madrid metro network adds to the experience in the most important subways both at the national and international scale. All this is proof of their high degree of specialization and extensive experience in instrumentation and interpretation of auscultation data.